Why Do Some Pet Trackers Come With Subscriptions?
Whether a pet tracker comes with a subscription or not depends on the kind of technologies it uses. By default, all pet trackers use 2 different types of technologies. They employ positioning technology like GPS to determine the pet's location and they use communication technology to transfer the obtained information to a handheld locator or the pet guardian's smartphone.
Most pet trackers currently on the market use cellular technology for communication and data transfer. They come with SIM cards and rely on 1 or several cellular networks for sending location information to the pet guardian.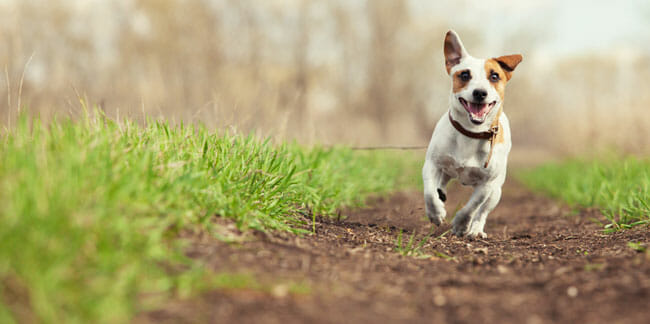 Reliance on cellular networks has 2 major downsides. First, it means that the pet tracker can only work within cellular coverage. Second, it means that just like with a cell phone, someone needs to pay for the cellular service provided.
Since most pet tracker manufacturers are not willing to absorb the costs of using cellular technology, it is up to the user to take care of the necessary payments. That is why nearly all pet trackers that rely on cellular networks come with subscriptions and require you to pay a monthly fee for the cellular service.
How Come Some Pet Trackers Do Not Have Monthly Fees?
While it is true that the majority of pet trackers nowadays rely on cellular networks, there are still some pet tracking solutions that do not require the use of any paid external services, cellular or otherwise. Instead, they employ a variety of both novel and traditional communication technologies that do not come with subscriptions.
Usually, no monthly fee pet trackers use Bluetooth technology or radio frequency signals for communication. They can also be Wi-Fi enabled for indoor tracking. In rare cases, no monthly fee pet trackers may rely on proprietary technologies particularly designed for inter-device communication independent of cellular networks.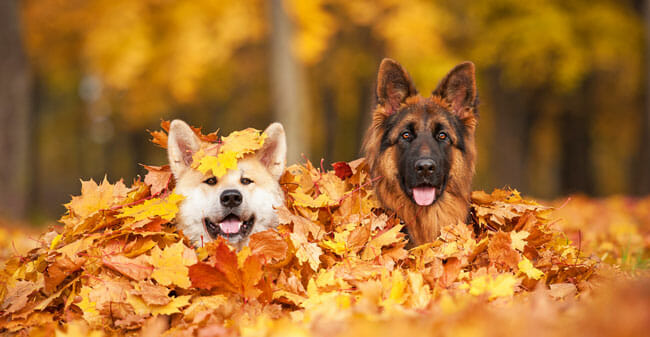 Unlike cellular services, radio frequency, Bluetooth, and proprietary local technologies can be used without a subscription-based relationship with a third-party service provider. Thus, pet trackers that exclusively rely on these technologies come with zero service fees and only require a one-time payment for the tracking device.
It is interesting to note that recent trends in the pet tracker market have led some manufacturers to make the bold move of offering cellular pet trackers free from monthly fees. What is even more interesting is that such devices are not significantly more expensive than their competitors, even though all the costs of using cellular technologies are absorbed by the companies that produce them. Such pet trackers are still extremely rare but may be indicative of future trends in the industry.
No Monthly Fee Pet Trackers Vs. Subscription-Based Pet Trackers
No monthly fee pet trackers can save you quite a lot of money in the long run. However, what pet guardians often fear is that by getting a zero-fee pet tracker, they may be saving cash at the expense of their furry friends' safety.
The truth is that no monthly fee pet trackers come with more advantages than downsides and they are in many ways superior to their subscription-based counterparts. Still, it is also true that subscription-based pet trackers come with one significant benefit that makes them highly popular among pet guardians.
To help you make an informed decision, we have created simple overviews of the main advantages of both no monthly fee and subscription-based pet trackers, allowing you to find out exactly what you get and what you miss out on if you opt for a no-fee tracker.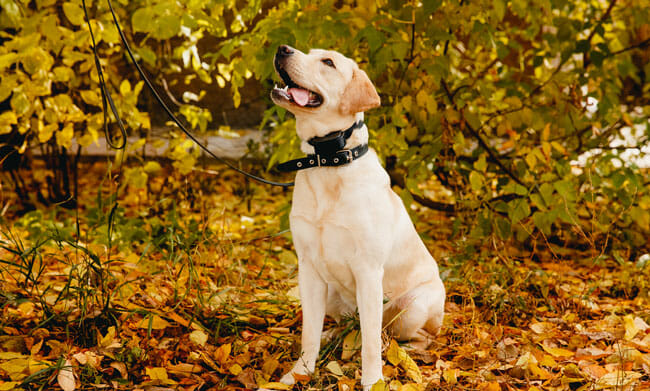 Advantages Of No Monthly Fee Pet Trackers
Independence of cellular networks comes with multiple perks. From carefree traveling with your pets to major savings, there are at least 4 good reasons to opt for a no monthly fee pet tracker.
Greater Coverage – Subscription-based pet trackers can only work within cellular coverage. Not only that, but they usually rely on a single cellular network, which significantly diminishes their usefulness in more remote areas with spotty or non-existent reception. Conversely, the coverage of no monthly fee pet trackers is not dictated by cellular coverage. They can work anywhere on the planet, as long as there are no external reasons for their limited use. Such reasons are not too common and may include legal regulations or unavailability of the device in certain countries. Even with the stated limitations, the fact remains that with the majority of no monthly pet trackers, you can freely travel and use the tracker in any part of any country, which is definitely not the case with subscription-based trackers.
Longer Battery Life – The use of cellular services has a negative impact on a pet tracker's battery life. Most often, subscription-based cellular pet trackers only allow you to actively track your pet for 6 to 12 hours before the battery dies, which may not be enough to successfully locate your friend if he or she has wandered off too far. With no monthly fee pet trackers, battery life is usually significantly greater. Some of them come with disposable batteries that can last for many months while others come with rechargeable batteries that can last for as many as 45 days on a single charge. In both cases, you get plenty of time to search for your pet and bring him or her back to safety before the battery dies and leaves you with minimized chances of finding your furry companion.
More Adventure-Friendly – No monthly fee pet trackers do not only allow you to track your pet in virtually any country around the world, but they also let you keep an eye on your pet in the wilderness, way outside cellular coverage. That means that you and your pet can go on adventures and enjoy camping and hiking together, all without any risk of your pet getting lost in an unknown area. This is one of the main reasons why outdoorsy pet guardians prefer no monthly fee pet trackers. Knowing that you can easily find your pet even if he or she decides to independently explore a rainforest far away from the reach of cell networks is sure to give you peace of mind and inspire you to enjoy more unforgettable moments with your best pal.
More Budget-Friendly – Finally, no monthly fees mean more money in your pocket for treats and toys for your beloved pet. While no monthly fee pet trackers are sometimes more expensive than subscription-based models, they do not come with any extra expenses. That means that the initial difference in the price is soon made up by the absence of additional costs. The best no monthly fee pet trackers are durable, waterproof, and resistant to damages caused by rough play, so they can easily last for years. Considering that subscription-based pet trackers come with service plans that may require you to pay up to $10 per month for using cellular services, you can save as much as $120 per year by opting for a no monthly fee tracker instead. Therefore, the savings that no monthly fee pet trackers bring are far from negligible.
Advantages Of Subscription-Based Pet Trackers
Now that we have covered all the factors that make no monthly fee pet trackers superior to their subscription-based counterparts, it is time to find out the main reason why some users may consider a subscription-based pet tracker to be a better option.
Greater Communication Range – While most no monthly fee pet trackers can work just about anywhere, they cannot work over any distance. Their communication range can be limited to just about 150-300 feet, which is often the case with Bluetooth pet trackers, or they may work over a distance of 2 to 9 miles, which is the average communication range of a radio frequency pet tracker. On the other hand, subscription-based pet trackers can work over any distance within cellular coverage. Thus, they allow you to find out your pet's location even if you are many miles apart. This is a significant benefit that should not be neglected.
However, it is important to point out that the best no monthly fee pet trackers make up for the limited communication range by offering timely alerts. They let you start your search as soon as your pet leaves the area you deem safe, such as your home or your backyard. Thus, although they cannot work over any distance, they allow you to act immediately and efficiently prevent your pet from roaming out of range.
Best No Monthly Fee Pet Trackers Of 2022
Finally, it is time to get to know our top picks a bit better and discover which one of them has what it takes to satisfy your needs and keep your best pal safe. To save you time on research, we have brought all the key information about the best no monthly fee pet trackers to one place. Take a few minutes to read our short reviews and identify the perfect no monthly fee pet tracker for your furry friend.