Marco Polo Review
Advertiser Disclosure
This website features affiliate links. For purchases made via these links, we earn commissions that allow us to keep producing helpful content. To find out more
click here
.
Close
Marco Polo advanced pet tracking system is one of the best-known radio frequency pet trackers currently on the market. It was developed by Eureka Technology Partners, a California-based company specializing in tracking and recovery systems.
Apart from being independent of cellular networks, Marco Polo is highly accurate, surprisingly light, and fully waterproof. What's more, it is extremely durable and boasts an incredible battery life. It is used by numerous professionals, including performance animal trainers, pet-dog rescue groups, and obedience trainers, and represents a powerful tracking solution that allows you to quickly locate your pet both indoors and outdoors. Keep reading this Marco Polo review to discover how this unique device can help you improve your pet's safety.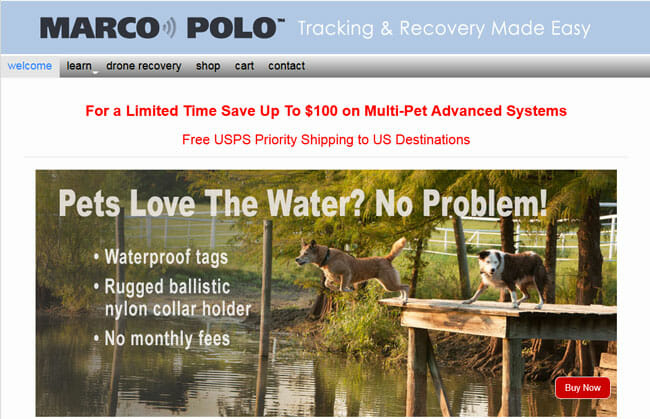 How Marco Polo Works
Marco Polo advanced pet tracking system consists of a tracking tag attached to the pet's collar and a handheld locator particularly designed to allow the pet guardian to keep an eye on the pet's location 24/7. The tracking tag and the locator communicate via radio frequency signals.
The pet guardian's locator continuously sends radio signals to the tracking tag, requesting its location. The tag responds to the locator's requests and allows for the identification of the distance and direction to the pet. The pet's location is always displayed relative to the pet guardian's location.
The system allows you to set a safe zone for your pet and thus define the area within which no active tracking is required. If your pet wanders outside the safe zone, you are notified within about 1 minute, so you can start actively tracking your pet, with location information updated in mere seconds.
Marco Polo advanced pet tracking system is designed to allow the pet guardian to track up to 3 pets at once. It comes with no service fees, as it does not rely on cellular networks, and it can work even in the most remote areas, since it uses no external services, such as GPS.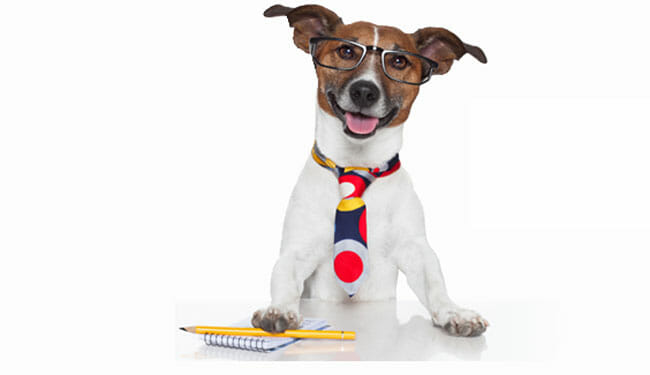 Marco Polo Design
As mentioned previously, Marco Polo pet tracking system consists of a tracking tag and a locator. Both devices are more lightweight than many other radio frequency trackers and they are designed with comfort, functionality, and usability in mind. The locator measures 6 inches in height by 3.5 inches in width by 1.75 inches in depth and weighs 7.8 ounces. It comes in a light shade of gray and features a large display, 2 sets of light blue buttons underneath the display, and an ergonomic handle.
The tracking tag measures 1 inch in height by 5 inches in width by 0.5 inches in depth and weighs just 0.8 ounces. It is attached to the pet's collar with the use of a ballistic nylon holder that protects it from damage and straps made of Type III, Class 4 Military Spec Velcro material. The collar holder is compatible with collars up to 2 inches wide and 0.25 inches thick.
The recommended pet size is not specified. However, since the tracking tag is incredibly lightweight and designed to perfectly fit most collars, it is suitable for most cats and dogs, as long as they are used to wearing a collar.
Marco Polo Technical Specifications
In this section of our Marco Polo review, we will explore the rather impressive technical characteristics of this advanced pet tracking system, including its resistance to impact and water, battery life, communication range, and accuracy.
Shockproof
The Marco Polo tracking tag is resistant to impact. It is designed to be a perfect companion for active pets that run through brush and play rough with other animals. The tag itself is not prone to damage and is further protected by a durable nylon holder.
Waterproof
The tracking tag is resistant to impact and meets IP67 specifications. It can withstand submersion in water of up to 3 feet for around 30 minutes.
Battery
The device comes with a rechargeable lithium-polymer battery that can last for up to 45 days on a single charge. In the active tracking mode, with location information refreshed every couple of seconds, the battery can last for up to 3 days.
Communication Range
In flat open terrain with few obstructions, Marco Polo's communication range can be up to 2 miles. In open terrain with rolling hills and few obstructions, the range is about 1 mile. In typical suburban areas, the average communication range is about 2,000 feet.
Accuracy
Marco Polo pet tracking system is highly accurate, with its precision improved with a reduction in distance. It is generally accurate within inches, which makes it much more reliable than the majority of other trackers on the market.
Marco Polo Features
Marco Polo is a pet tracker that exclusively focuses on location tracking and possesses no activity monitoring features. Thus, in this section of our Marco Polo review, we will explore the location tracking tools the device provides, focusing both on live tracking and tracking when your pet is out of range.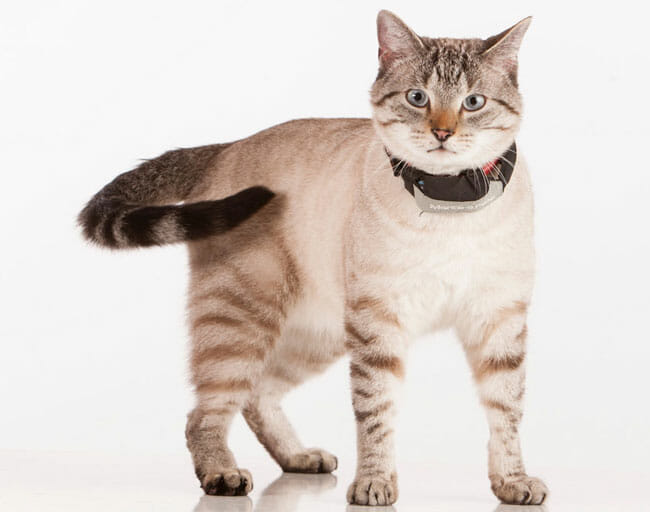 Real-Time Tracking
Marco Polo advanced pet tracking system allows for true real-time tracking. In the live tracking mode, the distance and direction to the pet are updated every few seconds, allowing you to have fresh information at all times and thus track your pet more quickly.
Single-Button Tracking
If your pet roams out of sight, you can begin actively searching for him or her by pushing a single button on the tracker and following the arrow on the locator's screen, which points you in the direction your pet is headed. With single-button activation, Marco Polo makes tracking easy even for users who are not tech-savvy and facilitates search under stressful circumstances.
Safe Zones
Although Marco Polo does not allow you to custom-define safe zones for your pet, it does allow you to choose from 4 preset boundary levels. You can opt for a safe zone measuring about 50 feet, 100 feet or 300 feet in radius or set boundaries that correspond to the maximum communication range of the system.
Alerts
When your pet leaves the safe zone, you are normally alerted within 60 seconds. In the worst case scenario, alerts arrive within a maximum of 80 seconds.
Phone Notifications
Marco Polo does not come with a smartphone app since tracking is done with the use of the locator. However, if you happen to forget to bring the location, you can still receive notifications via your phone with the help of the external alarm output. You can choose to have one or several phone numbers dialed in case of an emergency, with a prerecorded voice message sent to each contact.
Search Mode
If your pet is out of range, it does not necessarily mean your friend is lost. When your pet roams outside the communication range, you can place the locator in search mode and walk or drive around the area where your pet was last seen. Once you come close enough to your pet for communication between the tracking tag and the locator to be established, the locator will beep and display your pet's location on the screen.
Marco Polo Coverage
Currently, Marco Polo can be purchased in Canada and the US via the company's official website. However, the device's coverage is not limited to these 2 countries. Marco Polo advanced pet tracking system can work wherever you go, as it does not rely on external services and only uses radio frequency signals. Thus, Marco Polo boasts worldwide coverage and works in all areas around the globe.
How Much Does Marco Polo Cost?
If you want to purchase Marco Polo advanced tracking system for just 1 pet, you pay $234.95. In the package, you get 1 hand-held locator, 1 pet tracking tag, 1 collar holder, 1 plug-in charger, 1 cable for locator and tag recharging, the user reference manual, the quick start guide, and 10 pet button ID labels.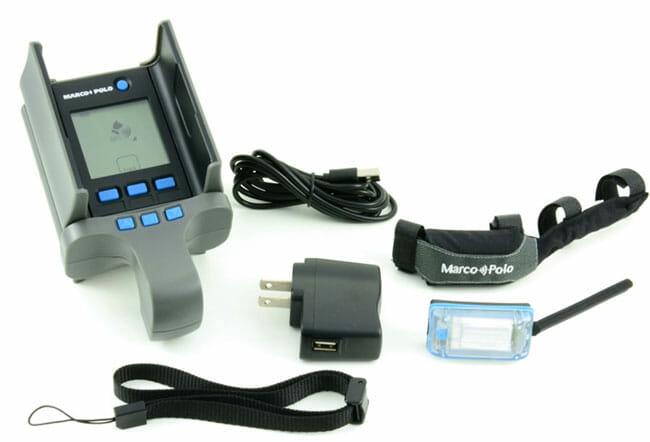 Should you want to use the tracking system for 1 or 2 additional pets, you can purchase additional tracking tags individually for $119.95 a piece (currently on sale for $104.95 a piece). Alternatively, you can get the 2-pet or 3-pet version of the tracking system and protect 1 more pet for an additional $50 or 2 more pets for an additional $100.
The tracking system comes with free shipping throughout the US via USPS Priority Mail. Shipments to Canada come with a $25 shipping fee. Shipments to California come with an additional sales tax charge amounting to 7.75% of the total value of the shipment.
Marco Polo Pros & Cons
Knowing the biggest strenghts and weaknesses of Marco Polo can help you decide if it is the right pet tracker for your furry friend. Here is a quick overview of its pros and cons.
Pros
True real-time tracking
Accurate within inches
Communication range of 2 miles
Minimum safe zone radius of just 50 feet
Worldwide coverage
Battery can last for up to 45 days
No monthly fees
30-day money-back guarantee
90-day warranty
Cons
Not feature-rich
Not highly affordable
Bottom Line
Marco Polo is a highly reliable pet tracking system that provides accurate location information, boasts a communication range of 2 miles, and works all over the globe. It does not come with a wealth of features, but it is faster and more precise than the majority of GPS pet trackers and allows you to receive location updates every few seconds. Furthermore, it is incredibly light and suitable for both large and small dogs and cats and it can work even if your pet decides to go for a swim. Although its price is not particularly low, Marco Polo comes with no monthly fees. Since it is highly durable, it provides excellent value for your money.
However, if you're looking for a more affordable and yet equally good pet tracker, we recommend you check out our Fi Tracker Review or our Top 10 Pet Trackers List.