We know that there's nothing better than surprising your pet with a new toy or a treat for Black Friday from personal expirience. But there are years when you have to make a rational decision and think about your pets safety and health. This is where Pet Trackers come into play. They give you a piece of mind that no other item will. You can let your dog or a cat run wild and know exactly where they are. You can go on holidays and check on them at any time.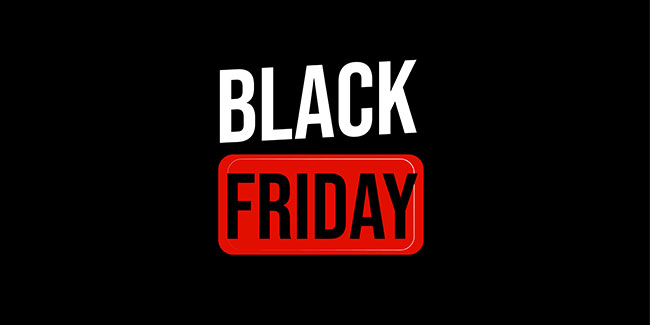 But this is not all these trackers do. They also closely monitor activity levels and can even immediately connect you to your personal vet open to any and all questions. Keep your cats or dogs happy and healthy with these special Black Friday pet deals:
Get $70 off Fi Smart Dog Collar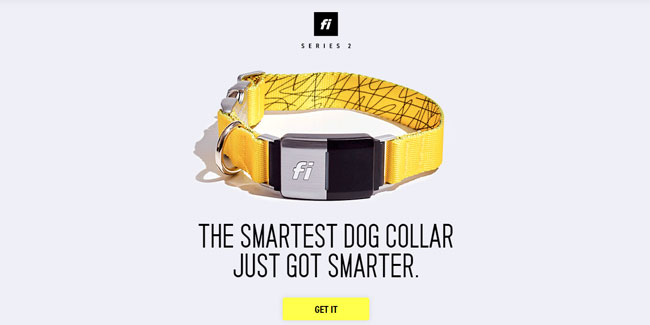 A company that practically reinvented the dog collar by adding so much smart technology and features is having a huge sale this holiday season! Get $70 off your Fi Smart Dog Collar by using the code: MUTT70! You also get a free app that will help you track your dogs movements and activity. If you want you can also connect with other dog owners that are near you! If you're still unsure whether to get this amazing dog collar you should know that you can try it risk free with Free Shipping, 1-year warranty and 30-day GPS trial. This is the best Best Black Friday Pet Deal you can get this year so get it now!
Get Pawscout Tag for just $19.99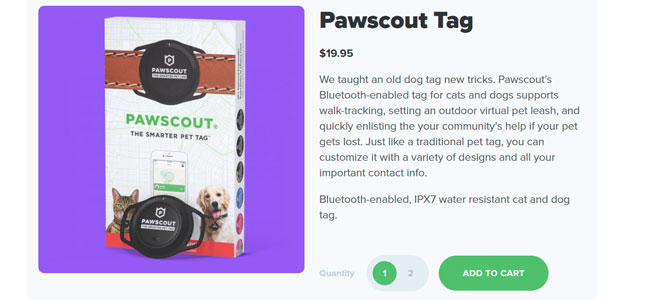 Pawscout's Bluetooth-enabled tag for cats and dogs supports walk-tracking, setting an outdoor virtual pet leash and many more features. You can quickly alert your neighborohood if your pet gets lost and find it quickly. This pet tag is IPX7 water-resistant and quite sturdy, perfect for any type of weather. You will join a community of pet owners through free Pawscout App. And all this for the low price of just $19.99.
Get 30% off Whistle GO Explore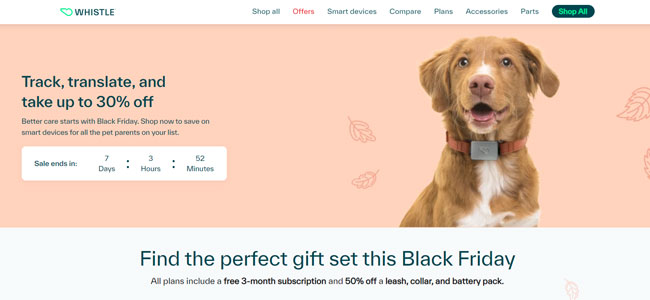 Whistle GO Explore is a unique dog collar that combines GPS tracking and Health and Activity monitoring in one small device. It comes with a free app that can let you calculate recommended daily food portions based on your pet's activity level, age, breed, and weight. It also tracks calories burned, distance traveled, minutes active and much, much more. This Black Friday you're getting whopping 30% off this amazing dog GPS and activity tracker!