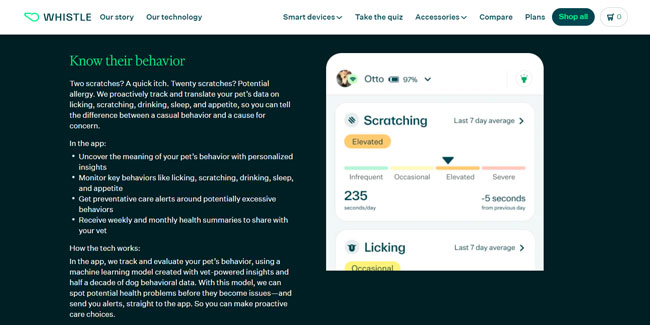 Dog trackers are evolving at an unprecedented rate and Whistle Switch is one of the best examples of that trend. Not only does it track your dog's location at all times but it also provides invaluable insights into your best friend's behavior. We know that when you read the title of this article you either thought this is too much or I want to know more. Well, if you want to know more about this revolutionary dog GPS and health tracker read on. We will go over its main features but if you want to know even more check out our Whistle Review.
So, what's a Whistle Switch and what does it do? This is a special dog tracking device with a sleek and customizable design with lots of features. First of all, it tracks the location of your dog all the time. You just need to download one app and you will be directly connected with a treasure trove of data. You can set limits, alarms and use the app to connect with other Whistle users in your area. Secondly, you will be able to monitor key behaviors like licking, scratching, drinking, sleep, and appetite.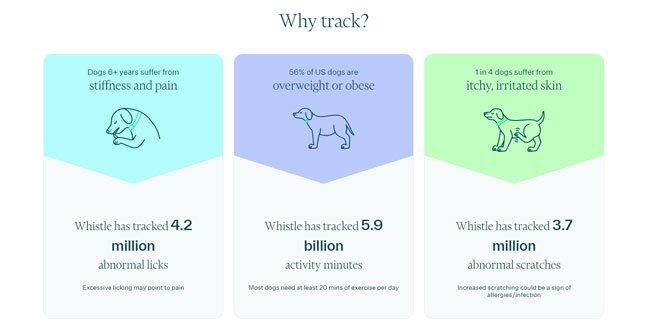 Increased scratching could be a sign of allergies or even infections! Also, excessive licking may point to pain. Whistle Switch enables you to receive preventive alerts and take care of health issues before they become serious. On top of all of this, you will be also able to track the fitness levels and compare them to normal values. Whistle Switch app comes with a huge database where you need to enter your dog's breed, weight, age, and health data. Based on this, it will provide you with an optimal range of values.
Finally, all of this data is compiled into your dog's Wellness Score score. Here, you can discover patterns, recognize both healthy and unhealthy habits and more. Like seeing how your pet's Wellness Score tracks on weekly and monthly charts. By using machine learning, the app is able to provide you with referential values for each of these categories. And that data is based on health stories from 100,000+ dogs!
Now, Pet Tracker Reviews always tries to get the best discounts for our visitors and that's not going to change. You will get 25% off all Whistle Smart devices with our special coupon code.