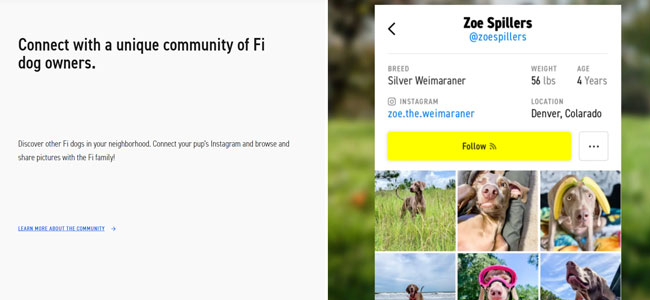 We all live in this new digital age where we have fewer friends and spend most of our lives online. Pets can help with loneliness and they are excellent friends. Some would say even better than humans in that respect. Now, pet trackers are devices initially designed to help you locate your pets via GPS tracking. However, new technologies enabled companies to extend their features to unimaginable heights. You can now monitor sleep patterns, fitness levels, and a number of other parameters. We recently wrote about that in this article: Keep your dog healthy with Fi Smart Dog Collar.
One of the features that often gets little attention is the social hub one. This is how it works. You buy a pet tracker that has this sort of feature and register online. After that, you will be provided with an interactive map of your neighborhood and all the other pet owners who use the same device you are. This is a concept that was first used with tags, where you are counting on other people in the area to help you find your lost pet. However, a couple of new and very advanced trackers took this to a whole another level. Not only can you join an exclusive community of like-minded people but you can also learn a lot of very helpful information.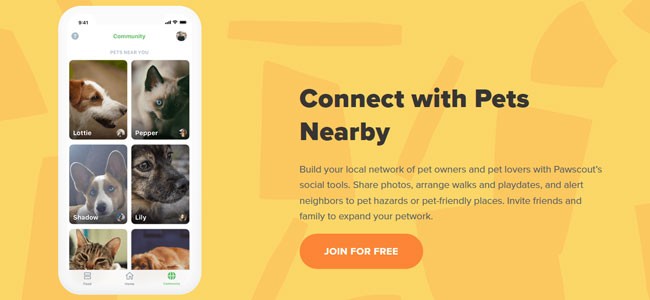 For example, the community can help you select the veterinarian in your town or neighborhood. And we all know how important this is. Also, you can compare fitness levels, habits, and other patterns of behavior. Sure, you can try to find out more about this sort of stuff online but we all know that the best information comes from word-of-mouth. It's based on experience and knowledge. The possibilities are really endless. From setting up walks and playdates to just hanging out. The choice is yours.
If you're a proud cat owner, there's really one tracker and that's Pawscout. If you're a dog owner, we recommend the Fi Tracker as it is the most technologically advanced and boasts a huge customer base. This means that no matter where you live, you will be able to find someone to exchange words with. If you want to know more about, check out our detailed Fi Tracker Review. It also features various coupons that will drive the price of this smart dog collar significantly down.