Loc8tor Pet Review
Advertiser Disclosure
This website features affiliate links. For purchases made via these links, we earn commissions that allow us to keep producing helpful content. To find out more
click here
.
Close
Loca8tor Pet is a radio-frequency-based pet tracker characterized by high precision and incredible lightness. Although primarily designed with cats in mind, it is suitable for a wide range of small pets, from small dog breeds like Chihuahuas to tortoises and ferrets. It is the brainchild of Loc8tor Ltd., a British technology manufacturer that has been around since 2004.
What makes this pet tracker unique is its dual directional system designed to work like an electronic game of hot and cold. Learn more about its method of operation and major strengths and downsides in this Loc8tor Pet review.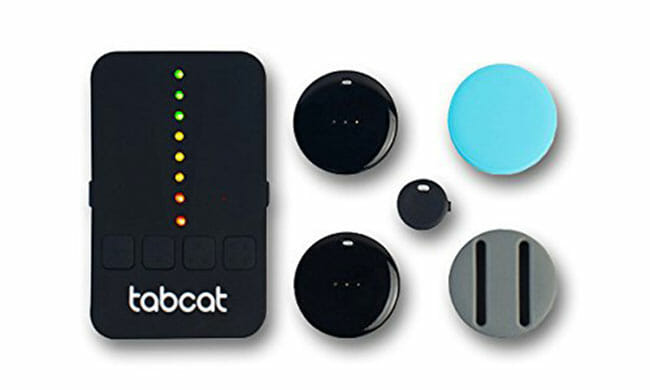 How Loc8tor Pet Works
Loc8tor Pet tracking system consists of a pet tag and a handheld locator. The tag and the locator communicate with each other using RF-based technology. You can use the handheld locator to track up to 4 pets, with each pet requiring a separate pet tag.
Unlike most other pet trackers, Loc8tor Pet does not allow you to set up safe zones and get alerts when your pet leaves your property or any other area you deem safe. Instead, it just enables you to locate your pet more easily when he or she vanishes from sight. It works just like a key finder but has a somewhat greater communication range.
Getting started with Loc8tor Pet, you need to register your pet's tag to the handheld locator. The process is rather simple. You should activate the tag's battery by removing the plastic strip and place the tag within arm's length of the locator. Next, you need to hold down one of the 4 buttons on the locator for 3 seconds. Once you hear a beep, the tag is registered and ready to use. It is important to note that you can successfully register a tag as long as it is the only active tag in close proximity to the locator; otherwise, the locator may get confused about which tag you are attempting to register.
When searching for your pet, you need to turn on the locator and push the button to which you assigned your pet's tag. This will activate the device's dual directional system, that is, it will activate the built-in speakers and lights on both the locator and the tag. Before you begin your search, you should turn around slowly, completing a full circle, with the locator in your hand. When the locator is pointed in the right direction and you start moving closer to your pet, the beeping frequency increases and the lights on the locator go from red to green. With the use of these visual and audio cues, you should be able to quickly locate your pet, as long as he or she is within the device's range.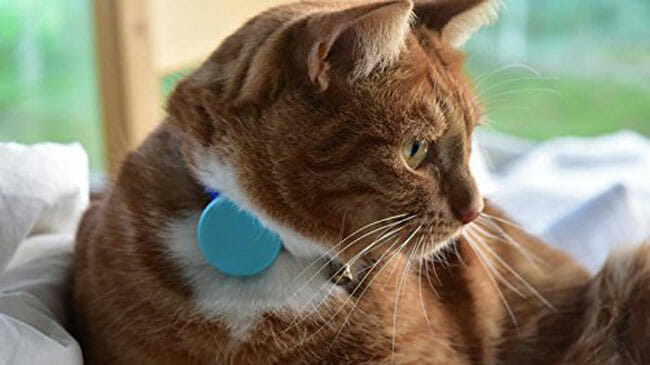 Loc8tor Pet Design
Loc8tor Pet handheld locator and tags are black and sleekly designed. The locator is slim, cuboid-shaped, and roughly the size of a credit card. It features an ON/OFF button on the right-hand side and a volume button on the left-hand side, with 3 volume options, including off, low, and high. On the front side of the locator, there are 8 directional lights, including 2 red lights, 3 amber lights, and 3 green lights, as well as 4 buttons used to register and locate the pet tags.
The tags are disk-shaped and as small and light as they get. The tag measures 1.2 inches in height by 0.8 inches in width by 0.3 inches in depth and weighs just 5 grams, that is, 0.126 ounces. The small dimensions and weight of the tags make them suitable for pets of virtually all sizes.
Provided in the package are key ring loops and adhesive strips that make it easy to attach the tags to any collar or harness.
Loc8tor Pet Technical Specifications
In this section of our Loc8tor Pet review, we will explore the device's key technical characteristics, focusing on its impressive accuracy and battery life, limited range, and underwhelming durability.
Durability
Loc8tor Pet is not resistant to impact. It is not built to endure frequent bumps and its unimpressive durability is only improved with the use of the provided splashproof case that prevents the device from getting scratched and splashed. It may not last long if your pet is highly energetic and adventurous.
Water Resistance
The device itself is not waterproof, but it comes with a splashproof case that protects it from rain, snow, and occasional splashes.
Communication Range
Loc8tor Pet's has a maximum communication range of around 400 feet, with your pet being in clear line of sight. It works both indoors and outdoors, but its range greatly depends on the presence of obstacles.
Range-wise, it is superior to many Bluetooth pet trackers and key finders but inferior to most radio frequency pet trackers and all GPS pet trackers.
Light & Sound
In order to allow you to find your pet more easily, the pet tag is equipped with a built-in speaker and light. Simply put, it beeps and flashes, thus aiding your search.
Accuracy
The tracker boasts incredible accuracy, normally guiding you to within 1 inch from your pet.
Battery Life
Loc8tor Pet uses disposable CR2032 batteries. The average battery life is 7 months, but it may be extended to up to 1 year depending on use.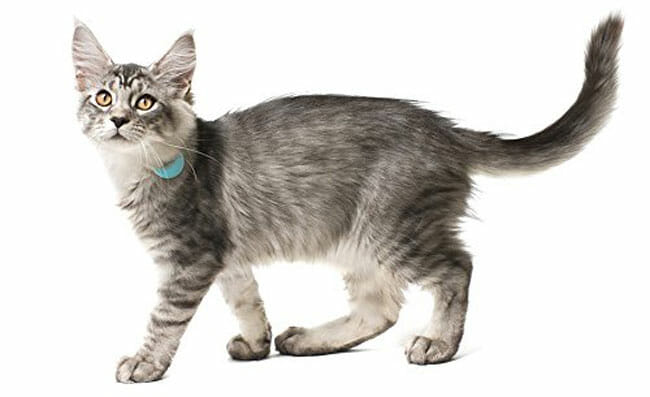 Loc8tor Pet Features
Loc8tor Pet is a simple device with very few features. It is designed to help you locate your pet and provide some training assistance. That is it. Thus, what follows are quick descriptions of the device's 2 primary (and only) features.
Locating With Audio And Visual Cues
Loc8tor Pet helps you locate your pet by providing audio and visual cues. Both the pitch and the frequency of beeps increase and the lights on the handheld locator go from red to amber to green as you get closer to your pet. The method is as simple as it is efficient.
Sound Training
Loc8tor Pet can help your pet learn when it is time to come home. When you press the assigned button on the handheld locator, the pet tag emits a beep sound. With a couple of training sessions in which the beep sound is immediately followed by a treat, your pet can easily learn the meaning of the beep and return home when he or she hears the sound, expecting to receive a reward in the form of his or her favorite food.
Loc8tor Pet Coverage
One of the greatest advantages of Loc8tor Pet is that it can work anywhere in the world. It is independent of cellular networks and does not rely on external services of any kind, which allows it to be equally useful in an urban area and in the middle of a rainforest, a desert or an Inuit village.
How Much Does Loc8tor Pet Cost?
Loc8tor Pet's shop features the following items:
TabCat Pack ($99.99) – The main pack provides you with the directional headset, two homing tags, and two splash-proof cases.
Replacement headset ($59.99) – In order to pair your homing tags with the replacement unit, you first have to unregister them from the original headset. The step-by-step instructions can be found on the official website.
Replacement tag ($29.99) – The pack contains one replacement tag with a free silicone case (turquoise or charcoal).
Tabcase protective cases ($9.99) – Two additional silicone cases available in green, clear, turquoise, and charcoal.
Loc8tor Ltd. provides its users with a wide variety of shipping options. Customers in the US can opt for a completely free 2-day option or use USA overnight shipping ($24.99). In the UK, you can either go with standard delivery (3-5 business days; $4.99) or UK priority delivery (next business day; $11.99). In a certain number of European countries, customers can use Europe standard delivery (10-15 business days; $12.99) and Europe priority delivery (2-5 business days; $32.99). Finally, if you do not fall under any of these categories, you have access to rest of the world standard delivery (10-21 business days; $19.99) or rest of the world priority delivery (3-5 business days; $36.99).
The company currently accepts credit/debit cards (Visa, MasterCard, American Express, and Maestro) and PayPal. The tracker comes with no monthly fees. It features a 30-day money-back guarantee and a 2-year limited warranty that covers significant defects in material and workmanship.
Loc8tor Pet Pros & Cons
Knowing the biggest strenghts and weaknesses of Loc8tor Pet can help you decide if it is the right pet tracker for your furry friend. Here is a quick overview of its pros and cons.
Pros
One of the lightest pet trackers on the market
Dual directional system
Accurate within 1 inch
Worldwide coverage
Great battery life
Sound training assistance
No monthly fees
30-day money-back guarantee
2-year limited manufacturer's warranty
Cons
Limited communication range
Feature-poor
No geofencing
No alerts
Unimpressive durability
Annoying sound cues
Bottom Line
Loc8tor Pet has many strengths and a couple of obvious weaknesses that limit its usefulness. On the one hand, the device is incredibly accurate, unbelievably light, and perfectly easy to use. It also boasts great battery life and works all over the world. It provides training assistance and comes with no monthly fees.
On the other hand, although its communication range is excellent when compared to most key finders and Bluetooth pet trackers, it is still limited to just 400 feet, which may not be enough in all situations. Plus, the device does not let you know when your pet leaves your property and it is not resistant to impact, which may be a problem if your pet is prone to rough play. Finally, it may be just us, but we found the sound cues to be a bit annoying and it is possible that pets sensitive to high-pitched sounds may find them equally annoying or even frightening.
Thus, we can conclude this Loc8tor Pet review by stating that this pet tracker, although flawed, constitutes a great tracking solution for small pets that cannot wander off too far, but we do not consider it to be as good a choice for dogs and other pets that can run away and find themselves miles away from home before you even notice they are gone.