Findster Duo+ is one of the many pet trackers advertised as suitable for both dogs and kitties. If you have been burned before and want to know for sure that Findster can fit your feline friend, we are here to help. Join us as we discover whether Findster Duo+ is truly designed to suit cats.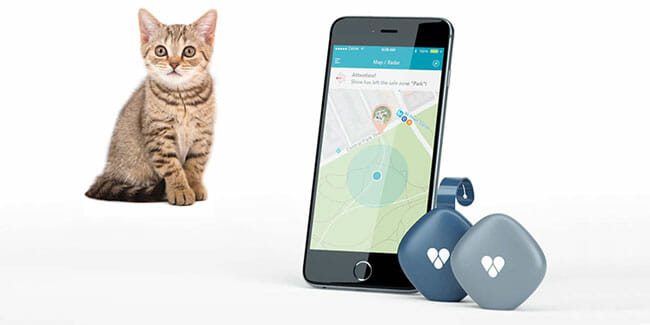 Size
Findster Duo+ is only available in 1 size. It measures 2 inches in height, 2.1 inches in width, and 0.5 inches in depth. Thus, it is small enough to fit virtually any adult cat collar, but it may not be a good choice for kittens.
Shape
The tracker is shaped like a rounded rhombus, which is a smart, ergonomic solution, as the round edges are unlikely to bother the cat during movement. It is compact and has no protruding elements that could cause harm, so it is perfectly safe for kitties.
Weight
Findster Duo+ weighs just 1.76 ounces (50 grams). It is lighter than many other pet trackers on the market, so it is unlikely to put a strain on the cat's neck. Again, a kitten may find it too heavy to wear and may experience neck discomfort.
Attachment Mechanism
Cats love dangling objects. Pet trackers that are not securely attached to the collar and tend to dangle during movement are likely to attract cats' attention and make them want to play with it and detach it. Fortunately, Findster Duo+ uses a strong attachment mechanism that keeps the tracker locked in place, so it does not move during use.
Geofencing
Geofencing is a great feature that lets you define areas where your cat is safe as well as dangerous areas where your cat should not go. However, these virtual fences can be rather useless if the minimum area you can define is too large and stretches beyond your property, which is the case with many pet trackers currently available. Fortunately, Findster Duo+ solves this problem by imposing no minimum limit on safe zones and danger zones. Thus, it allows you to get an alert if your cat goes out on the balcony or comes near the porch. This is a great advantage that makes Findster Duo+ suitable even for indoor cats.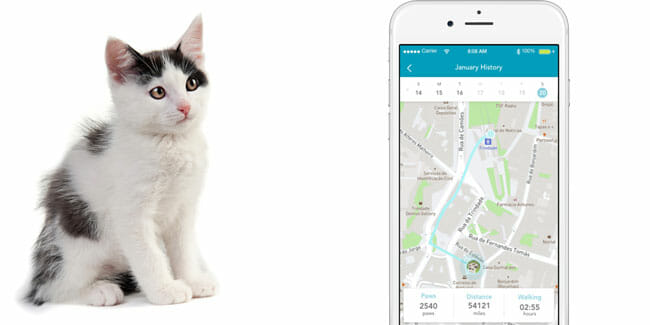 Instant Alerts
When cats decide to go away from home on their own, they are rather hard to find. They may not answer when you call them, they may hide in places where they are not easy to spot, and they may get in all kinds of danger, especially if they are not used to spending time in the outdoors. That is why timing is crucial. With Findster Duo+, you do not have to worry about belated notifications that inform you about your cat being missing long after he or she has left your home or backyard. This tracker offers instant alerts, so you can act immediately and prevent your kitty from getting lost.
Activity Monitoring
Having a pet tracker that doubles as an activity monitor is a nice plus. However, many pet trackers that perform this function are primarily designed to monitor dog activity. They offer activity recommendations based on common dog breeds, neglecting to address the needs of cats. Findster Duo+ does not belong to this category. It is designed to monitor both dog and cat activity and it provides accurate recommendations based on the age, size, and weight of your kitty. This is another sign that this pet tracker is truly made to suit both doggies and kitties.
Verdict
While the size and weight of Findster Duo+ make it a less than optimal choice for kittens, all of its crucial features indicate that it indeed is a pet tracker designed with cats in mind. It is small, light, and ergonomically designed, it does not dangle attracting unwanted attention, it provides more than necessary instant alerts, its geofences are suitable for both indoor and outdoor cats, and it reliably monitors cat activity. Thus, if you are thinking about getting a pet tracker for your kitty, Findster Duo+ is a good choice.