Most pet trackers currently on the market are advertised as suitable for both dogs and cats. However, in reality, not all of them are the right choice for all members of the feline species. In this article, we will point to 4 main factors that need to be taken into consideration when choosing the right pet tracking device for your cat.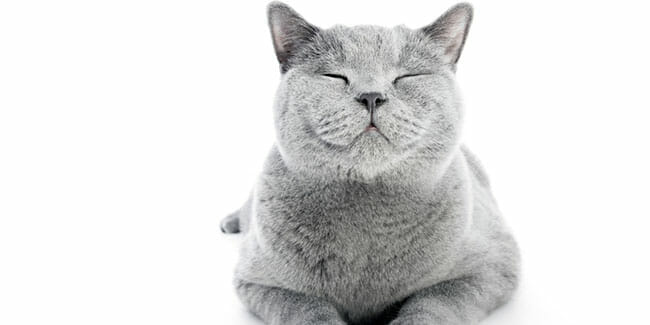 Pet Tracker Size
First, you need to check the dimensions of the pet tracker in question. Some pet trackers come with their own collar while others are attached to your pet's existing collar. If the tracker comes with a collar included, be sure to check the available sizes and determine whether any of them is the right fit for your kitty.
If the tracker does not come with a collar, you just need to check the dimensions of the tracking unit. This can help you determine whether the tracking unit will fit your pet's existing collar and whether it is small enough to allow your cat to freely move his or her head.
Pet Tracker Weight
The weight of a pet tracker is perhaps even more important than its size. If the tracking unit is too heavy, it may cause neck pain and discomfort. Pet trackers that weigh about 1 oz. are usually suitable for most cats. However, if you are purchasing a pet tracker for a kitten, it is necessary to choose a light tracker, like Find My Pet Nano, which weighs just 0.7 ounces.
Recommended Pet Size
Once you have checked the size and weight of the tracker, it is time to see what the manufacturer says about recommended pet sizes. Manufacturers of the best pet trackers never forget to provide information on whether their product is suitable for both cats and dogs and how much the pet needs to weigh in order to be able to wear the tracker comfortably.
For most pet trackers, the recommended pet size is 5-10 pounds and above. However, in some cases, the tracker can be suitable for cats smaller than the indicated size. This is normally the case with pet trackers that can be easily attached anywhere on the harness, so they do not place excess stress on the cat's neck.
Your Cat's Preferences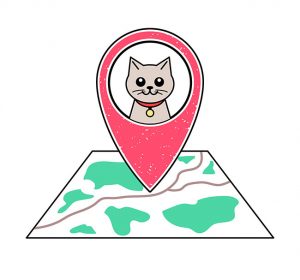 It is important to keep in mind that a pet tracker needs to be attached to either a collar or a harness. Thus, before you invest in a pet tracker, you need to be sure that your cat is used to wearing at least one of these 2 items. As long as your friend is accustomed to wearing a harness or a collar and you choose a tracker that fits his or her size, there is no reason to worry about the tracker being unsuitable for your kitty.
Bottom Line
We can conclude that pet tracking devices can be suitable for cats, as long as their size and weight suit the size of the cat. Before purchasing, make sure to check the recommended pet size since this is the most reliable measure of a pet tracker's suitability for feline pets. Finally, it is important to take into consideration your cat's preferences, that is, whether your cat is used to wearing a collar or a harness, so you can be sure that your beloved pet will be able to get used to wearing a pet tracker on a daily basis.