Pet trackers were first developed as an easy way to keep an eye on your pet round the clock. Over the years, they have evolved into multi-functional devices that do not only inform you about your pet's whereabouts but provide and store a whole range of useful additional data about your pal.
While not all pet trackers double as activity monitors, some of the best pet trackers currently available provide valuable insights into your pet's activity. Here are the most common activity monitoring features pet trackers can provide.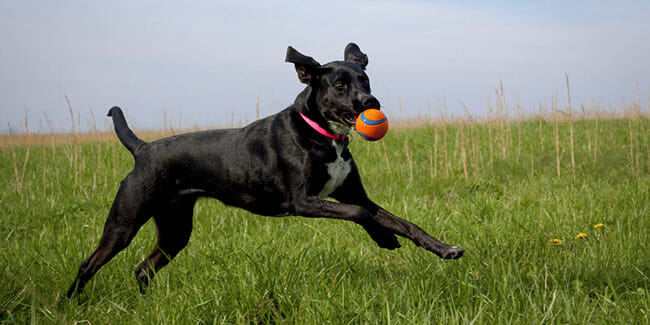 Daily & Historical Activity Overview
Popular pet trackers like Findster Duo+ and Whistle allow you to view a detailed history of your pet's activity. You can check your pal's daily, weekly, and monthly activity levels and see if there have been any significant changes in behavior. You can find out how much time your pet spent resting, walking, running or playing and see the distance walked, expressed in both miles and paws.
Some pet trackers even allow you to discover how many calories your pet has burned, which makes it easier to manage weight, adjust portions, and increase the number of daily walks if needed. Advanced pet trackers like LINK AKC use special algorithms that allow the device to differentiate between different activity levels, so you can know whether your pet has engaged in moderate or intense activity.
Customized Activity Goals
To help you make sure your furry friend has been sufficiently active, activity monitoring pet trackers provide custom activity recommendations based on your pet's breed, weight, and age. They further let you define activity goals on your own in accordance with the vet's recommendations or based on your personal judgment.
To make achieving goals more fun, some pet trackers use incentives like badges that your pet earns after reaching activity goals and milestones. They may also offer leaderboards that let you compare your pet's activity with that of other users of the same pet tracker.
Activity Alerts
Sometimes, you may be too busy to pay attention to activity goals or check your pet's activity records. That is why high-quality pet trackers like Nuzzle provide activity-related alerts. You may receive a notification if your pet has not been walked yet or has not reached the set goals or you may be notified if there are major changes in your pet's activity. These useful alerts can help you take good care of your pet's fitness even when you are on a tight schedule.
Bottom Line
Not all pet trackers work as activity monitors, but some of the most advanced models on the market perform this function and provide a wide variety of useful features. From daily, weekly and monthly activity overviews to customized goals and activity alerts, these helpful devices provide everything you need to make sure your pet is active enough and in a good shape.